Construction service providers in Uganda
Item Details
Item ID: 6954

Added: September 12, 2023

Condition:

Location: Uganda

District: Kampala

Area: Uganda

Views: 193

Years of operation: 5yrs+

Certified by: UEA

Registered by: URSB
Description
If you're looking for dependable construction service providers in Uganda, then look no further than Design-Build project management services
In today's construction landscape, Design-Build has gained recognition while delivering quality work to its clients in a timely manner. In contrast to legacy methods of Design-Bid-Build and Construction Manager as Agent, Design-Build has a number of advantages.
As you consider how to approach your construction needs, there are three main service delivery styles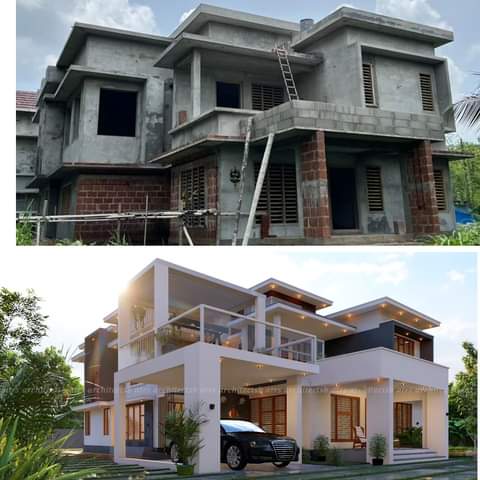 Design-Bid-Build (DBB)
This approach includes the client, designer, and contractor following a design, bid, and build framework. With the designer responsible for the design and the contractor building it as designed, the client is responsible for addressing and paying for gaps between the plans and the specifications, such as higher costs related to construction or site preparation.
This dynamic requires the client to mitigate between the designer and contractor. Also, since all aspects of the design process must be completed before the work can be out for bid, it takes more time than Design-Build.
Construction Manager as Agent (CMA)
This type involves the client, designer, and construction manager using a design, bid, and build approach. The core obligations involve the construction manager helping the client execute the project within a defined schedule and/or price, with the client being responsible for differences between the architecture firm's plan and the contractor's implementation.
The construction manager then helps you execute the project. While this format may be more efficient than Design-Bid-Build, the lack of direct contractual relationships between the contractor and the designer can oftentimes lead to an adversarial relationship that can negatively impact the project.
Design-Build (DB)
This method involves selecting one firm to both design the project and manage its construction. As the fastest growing method globally, according to the Design-Build Institute of America (DBIA), this approach is eclipsing the others among a broad range of construction projects.
Design-Build integrates two previously disparate workflows, those of architectural planning and construction bidding. By creating a unified team to execute the project, clients benefit in a variety of ways.
Benefits of the design-build approach
Better Focus:
Design-Build brings architects, engineers, and construction managers together as one team to create a successful project from concept to completion. For instance, the architectural firm designs the plans in concert with the entire permitting, bidding, and building process to avoid potential cost and schedule overruns. They collaboratively draft a plan that addresses your requirements while incorporating best practices from all members of the team to minimize disruptive changes later in the project.
2. Faster Results:
By integrating architectural planning and construction management, you save time by eliminating the need to first create an architectural plan with one design firm and then submit it to multiple construction firms for bidding. Removing this step saves a lot of time. The delivery speed of Design-Build projects is 33.5 percent faster than Design-Bid-Build and 23.5 percent quicker than Construction Manager as Agent, per DBIA studies. Additionally, DBIA research finds that Design-Build construction is 12 percent faster than Design-Bid-Build and seven percent quicker than Construction Manager as Agent.
3. Greater Value:
Design-Build enables clients to reduce costs. Greater collaboration on the construction project uncovers efficiencies and best practices that translate into lower expenses. For example, an electrician may identify a more affordable way to wire the next-generation workstations and conference rooms or the staging manager may uncover ways to better optimize delivery and construction schedules. The team also performs value engineering to identify comparable performance at a reduced cost by identifying more affordable materials and design enhancements for the project. DBIA data shows that Design-Build work has lower costs than other methods; 6.1 less than Design-Bid-Build and 4.5 percent lower than Construction Manager as Agent.
4. More Transparency:
The Design-Build project team has clearly defined roles and management structure. You benefit by having one project manager who directs the evaluation and implementation of the work. Working in concert with architects and engineers, construction staff, and trades teams, the Design-Build firm provides the client with streamlined communication, billing, and project management updates. You have one person who will manage the whole project for you, leveraging a team selected based on their ability to get the job done correctly. Additionally, Design-Build teams leverage digital project management tools like Procore®, giving you real-time insight into the status, progress, and expenses of the project through its various phases.
Design-Build can help you occupy your new facility faster and at a lower cost. However, the key to realizing this success is selecting the proper firm for the project. As Uganda's leading developer, BEAUTIFUL LIVING uses Design-Build to help clients achieve their real estate construction, and property development goals.
Call BEAUTIFUL LIVING DESIGN-BUILD PROJECT MANAGEMENT today at +256785277060 to discuss how we can help.
Bargaining area
Bargain history : 0 Offers sent on this item